Spiritualiteit, een trend of een noodzaak?
Steeds meer mensen zijn op de één of andere manier bezig met spiritualiteit. Van mediteren en reiki tot kundalini en van tarotkaarten en edelstenen tot pendels. Dat er meer is dan dat we fysiek kunnen waarnemen, zien steeds meer mensen in. Maar, wat is er meer? Waarom ben ik hier op aarde? Vragen waardoor mensen zoekende zijn. Zoekend in spiritualiteit, zich spiritueel willen ontwikkelen of zelfs healer, spiritueel coach, holistic coach of medium (willen) worden.
Luchtenergie, dimensies worden zichtbaarder
Het is logisch dat steeds meer mensen zoekende zijn en zich richten tot de spiritualiteit. De energie op aarde is aan het veranderen. We zitten midden in een transformatie van aarde-energie naar luchtenergie:
Het astrologische tijdperk van 2160 jaar verandert van het Vissentijdperk naar het Watermantijdperk (luchtteken). 
De cyclus van 360 jaar waarbij er een planeet en teken overheersen, verschuift van Saturnus – Maagd naar Jupiter – Weegschaal (luchtteken). 
De samenstanden van Jupiter en Saturnus die ongeveer 200 jaar lang om de 20 jaar plaatsvinden in de tekens van een element vonden afgelopen 200 jaar plaats in aardetekens, de komende 200 jaar is dit in luchttekens. 
Doordat we overgaan naar luchtenergie vallen geleidelijk filters weg bij mensen en worden andere dimensies steeds beter waarneembaar. Denk bijvoorbeeld aan de astrale wereld; dit is de wereld waar je met je astraallichaam naartoe gaat als je slaapt. Het wordt dus steeds belangrijker om te leren hoe het energetisch in elkaar zit. Zodat jij onderscheid kunt maken tussen je eigen energie en de energie die niet van jou is, maar die je wel voelt. 
Nieuwe energie, nieuwe inzichten
Daarnaast bevat energie informatie. Door de transformatie van energie, komt er nu dus andere informatie naar de aarde dan dat we eerder hadden. Hierdoor krijg je ook andere ingevingen dan voorheen. Dit verklaart ook waarom steeds meer mensen geïnteresseerd zijn in spiritualiteit. Zoals beschreven, gaan we over naar luchtenergie en dat blijft de rest van ons huidige leven zo. Nu zitten we in een transformatie en is het nog allemaal nieuw. Maar we zullen er steeds beter mee leren omgaan en steeds beter leren hoe we telepathisch met elkaar een connectie maken. Overigens worden we hierbij geholpen door de bewustzijnslagen die in september 2020 op aarde ontstaan zijn.
Noodzaak om te veranderen
Het is dus een noodzaak om jezelf spiritueel te ontwikkelen, oftewel bewuster te worden. Uiteraard is het ook zo, dat als er ergens vraag naar is, dat het commercialiseert. Dat is met spiritualiteit net zo. Mensen zijn zoekende, willen gerustgesteld worden, zoeken bevestiging, willen een prettige beleving of gelijkgestemden ontmoeten. Daar spelen natuurlijk tal van commerciële partijen op in. Stel jezelf dan ook de vraag wat jij met spiritualiteit wilt bereiken en kijk of het daarbij aansluit.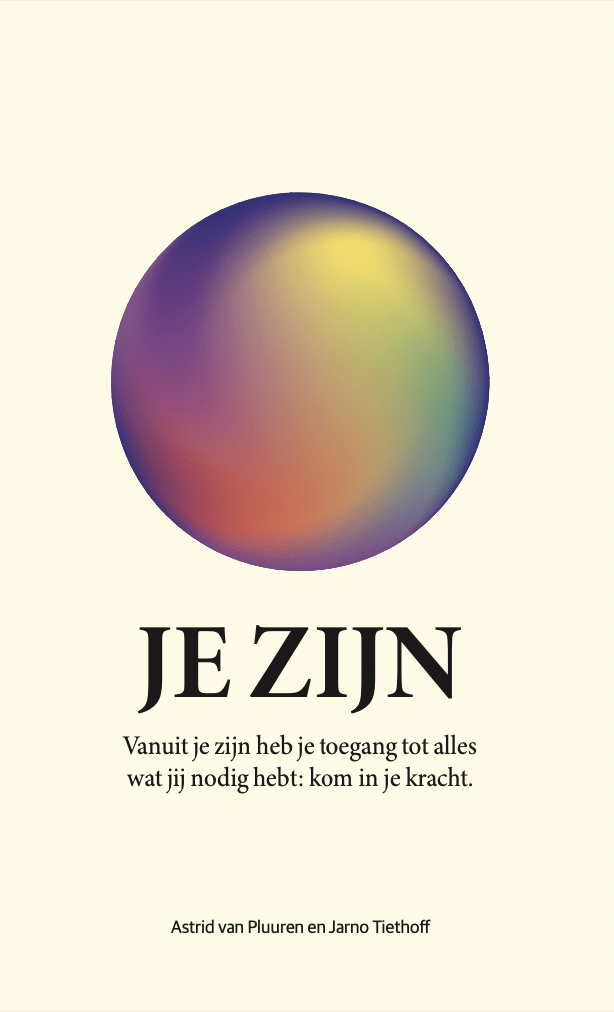 This book:
provides insight into all layers of your energy system, what influences it and how you can influence it. Both energetically and practically.
contains exercises to rid yourself of energy that is not yours and to shield your energy field.
is full of tips that will help you lift your energy system to a higher frequency.