Healing Program Internal Sensing
Being able to "read" and sense yourself, others, and situations. Understanding which thoughts (which voice) is yours, your guides' or external. 
This healing program focuses on improving inner seeing and inner hearing; which together are the basis of your inner knowing. Plus optimizing your speech. Needed to be heard; to be able to communicate your thoughts, ideas, and opinions to others. 
Topics covered during this healing program include:
Inner seeing: clairvoyance
Inner hearing: clairaudience
Inner knowing: your expression

 
Your undergo healings to resolve projections and blockages that prevent you from developing your internal sensing, and expressing them. 
The healing program Internal Sensing is a continuation of the healing program Chakras. Participants who have completed that program can register for this one. Currently only available in Dutch. 
The program consists of 3 live modules via Zoom. 
Price is 349 euros, incl. VAT. 
Incorporated in Training Personal and Spiritual Leadership
The healing program Internal Sensing is also incorporated into the 2-year Personal and Spiritual Leadership training. Read more about this training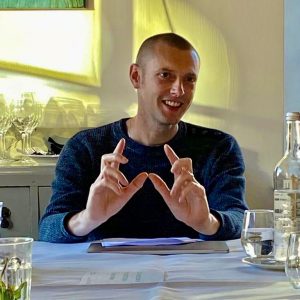 Jarno Tiethoff, healer and energetic expert, has had years of training in high magic techniques from the old Mystery Schools. He has more than 20 years of experience with healings, has mastered all the hermetic techniques and can connect to all healing spirits that support growth toward wholeness.
This means that during healings Jarno connects with the healing spirit that is most appropriate for the person and his or her own life process. Jarno uses his talents to bring people back to their true selves so that they can stand in their own power.