Discharge, recharge, inspire. An energetic garden brings insights, color and relaxation into your life. It helps you with your life processes and encourages you to be mindful of nature's rhythms and cycles.  
What Is an Energetic Garden?
An energetic garden focuses on energy. Everything is energy and therefore affects the energy in the garden. Consider: 
shapes: straight lines and square borders give a firm, robust energy while flowing and round shapes give a soft energy. 
materials: natural materials such as shells and natural stones have a very different energy than gravel and concrete. 
colors: each (flower) color has its own vibration and energy frequency. 
Of course, the elements (fire, earth, water, air and ether) and varieties of trees and plants also play a crucial role. 
Although the energy already transforms during construction, it takes time to settle and expand. This is due in part to the maturity of plants and the combination of different energies that together form a new energy field.
A well-designed energetic garden creates balance in the environment, and evolution and growth for its residents. Not only the environment and residents of our physical, visible dimension. Creatures in other dimensions also live in the same place. They contribute to the energy of the place. Therefore, it is important to build it in harmony with them. You get a lot in return. 
Our Energetic Garden in Linya
Linya lies at a junction of important ley lines, surrounded by forests and wide fields. It is of itself a powerful place. That combined with our energetic garden makes this a unique place. Not only is it a healing place, it also provides you with the insights you need and enables you to evolve accordingly.  
In January we began creating our energetic garden in Linya. The basics are round shapes, including the force field and terrace, and fluid lines. This is to counterbalance the harshness of the house and church. There are borders by color and borders by shape (i.e. with the same type of flower) created with plants, bulbs and seeds. This complements the "forest" energy of the surroundings.  
The force field in our energetic garden is a healing place, a combination of gemstones and programming that interconnects different dimensions.
Read more
The climate here in the low mountains of Spain affects plant growth. There are large temperature variations (for example, freezing at night while it is 17 degrees and sunny during the day, and summer temperatures that can reach more than 35 degrees), prolonged periods of drought, as well as cloudbursts with large amounts of water. Most of the time it is windless, but the wind can also blow very hard. So, plants have a tough time here. Despite that, there are quite a few flowers shining:
Come visit Linya. The visit consists of a retreat in the energetic garden plus a healing or coaching session.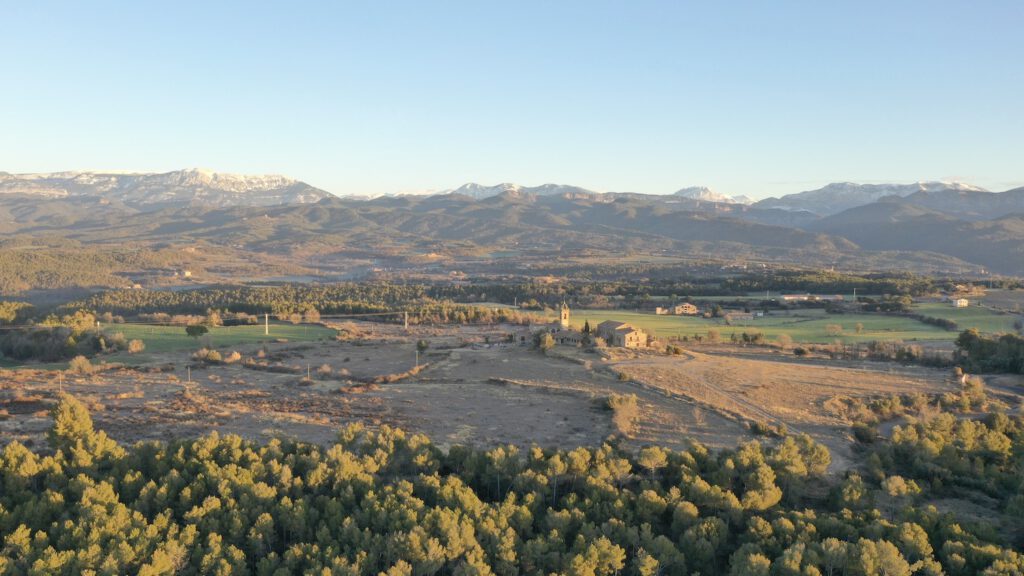 Energetic Garden in Didam
The pictures were taken in early July last year, when we still lived there. 2 weeks later we sold our house and 5 weeks later we left for Spain.