References | How Others Experience Our Services
References Trainings, Healing Programs, and 1-on-1 Healings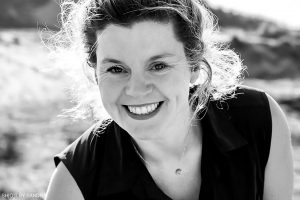 Marlène Stiekema: "I was often sick. Healthy diet, sleep and exercise, didn't work enough for me. I went to Jarno to feel better. Because of the healing programs, I now succeed 100x better in getting people physically. emotionally and mentally moving."
Read more
"The program has brought me closer to my inner knowing. Something I always wanted."
"The program has brought me closer to myself. I dare to trust my intuition more. It has given me an anchor in difficult situations. I am glad I gave myself this gift."
"It has been a fantastic journey with many inSights, discoveries and personal growth. That there is more than you think, that you can do more than you think on a spiritual level. That everyone can do this and that it is a matter of tuning in. Jarno is a teacher who encourages you to self-discover🧐 It feels to me like one big life school where I just walked into kindergarten and was lovingly taken by Jarno who graduated university with his spiritual awareness. Thank you so much for this beautiful journey. Highly recommended if you want to grow spiritually."
"Powerful program. 🔥 The energetic healing sessions given by Jarno Tiethoff are of a high level allowing you to grow quickly as a human being. 🌟"
"So grateful 🙏🏼 that this program came my way ✨ it is an essential gift to your soul."
"Fantastic training that brought me to my core at a very fast pace and still brings me every day. It tastes like more to further activate this simplicity and reminder within myself!"
"Through the training I got to know myself from a different angle. I now know all that I have in me, for which I am incredibly grateful."
"Super program. Is well worth the investment ❤️🙏🏽❤️. Truly a lifechanging program."
"I am impressed what your training has given me in terms of peace and space in my head. I also feel a lot lighter physically, like a burden is literally off my shoulders. I still love my loved ones as much as ever and am more in the power of my own life in the here and now. Your book was already a joy to read and it is wonderful to be able to grab that reference book for exercises or trivia. My glasses of my reality have been particularly enriched these past few weeks. I am so grateful that I have learned to feel better and also to guard my own space better. This allows me to see the other and also myself even better, while it takes little energy for me emotionally. Thank you for the smile on my face. I feel extremely grateful and rich. I am celebrating life!"
References Online Sessions with Healing
"Fine energy and clear explanations. I feel completely relaxed again."
"Very valuable. Great to participate in this."
"For me a valuable addition to what I am working on. Again new tools and insights regarding vibration raising. And I find it very instructive and interesting to work with and apply this. Thank you for sharing, explaining and the healing I received.
"It was for me the first time, I am reading your book. I liked it because of its simplicity, guidance and explanation."
"Very valuable! Good explanation and nice healing. Feel totally relaxed now."
"Very nice and valuable. Was able to connect with my heart chamber for the first time. Very beautiful."
"Thank you for the fine explanation, this clarifies what happens during the healing."
"Super healing again by Jarno. So clearly told."
"Very nice it was ❤️, thank you."
"Again, super well explained. Tingling in legs and arms, itching also in arms, a feather popping up as an image and finally fell asleep. Thank you so much!"
"Beautiful, warm feels good."